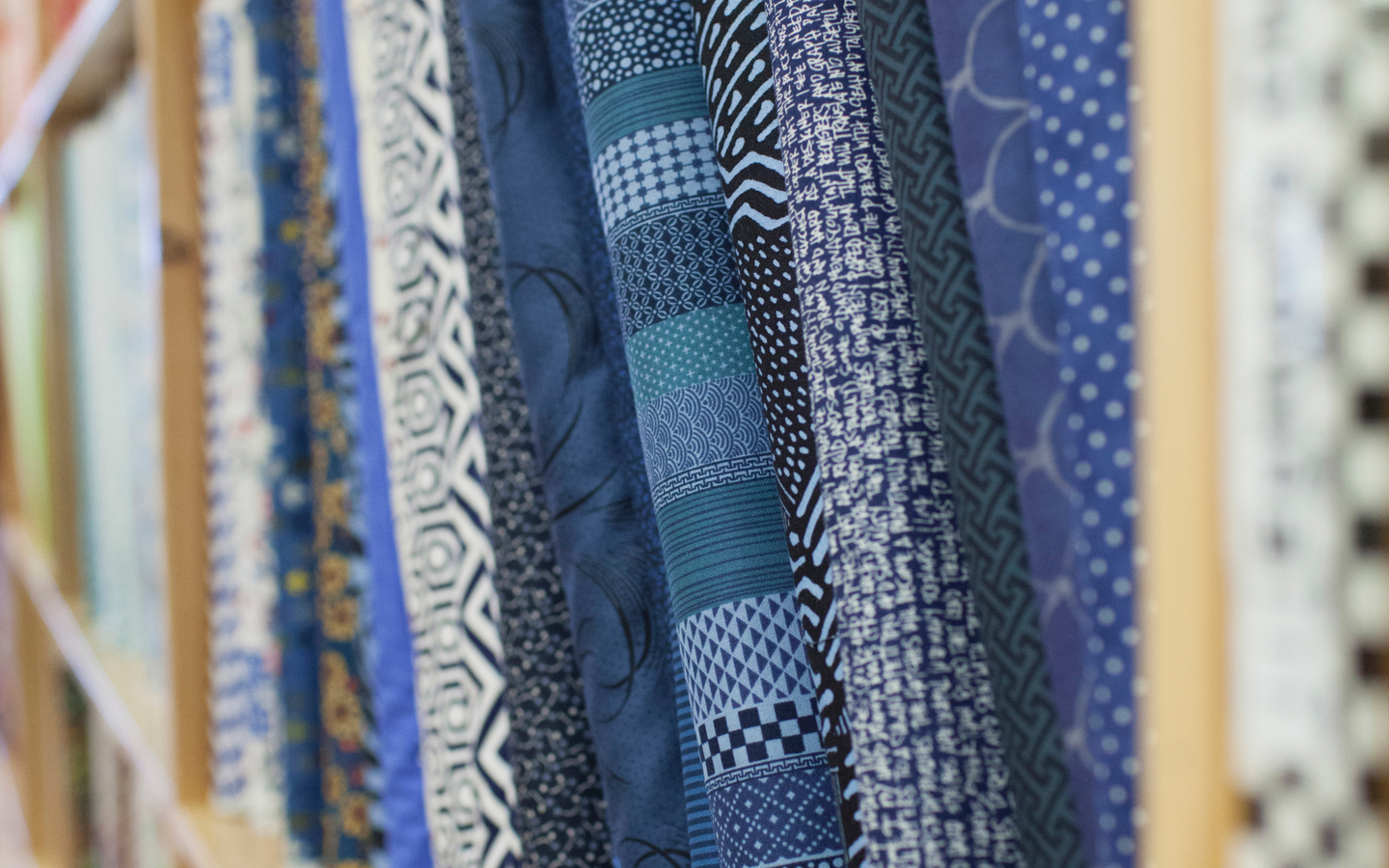 ---
Testimonials
Purchased a few pieces of fabrics from here. Very good quality and reasonable prices. Staff were friendly and helpful. I'm also OCD, so to walk into a store that is is so highly organized and clean, was a wonderful experience for me. Shopping for fabrics in here is an easy experience. Also, there are some unique fabrics I have not seen in other stores on Queen street.
- Kaitlin F
Great store for a wide variety of fabric and crystal accessories. This is my first stop when I'm making a bellydance costume. The staff are helpful and the prices are fair.
- Dorothy M
They deserve all the recognition they can get! Really friendly, really informative, and really sincere. They're not your stereotypical trying to make an extra dollar off of you. But keep that in mind, they're on QUEEN STREET. Nothing will be as cheap as you expect it to be, but I personally think it's all more than reasonable in terms of price. They ask you want you want (it for), why you want it, for how long (winter into summer), and how long etc. If you're not very well versed like I am with the right terminology, they will help you and make recommendations. They'll also tell you who to go to for sewing which is around the corner too. They're good people, who has an honest business in the city. I don't know how else I'd be able to support them but you bet your bottom dollar I will! Thanks guys so much for your help! Corduroy curtains will be used well!
- Rachel L
---
Contact Us
Business Hours
| | |
| --- | --- |
| Mon: | 10:00 AM – 6:00 PM |
| Tue: | 10:00 AM – 6:00 PM |
| Wed: | 10:00 AM – 6:00 PM |
| Thu: | 10:00 AM – 6:00 PM |
| Fri: | 10:00 AM – 6:00 PM |
| Sat: | 10:00 AM – 6:00 PM |
| Sun: | Closed |
Message sent. We'll get back to you soon.